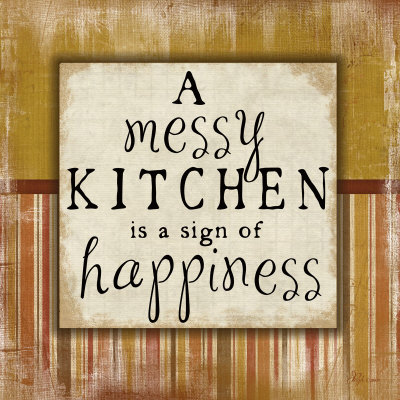 Unfortunately I heard about Project Simplify too late to do
Project #1
, which was to declutter a
Kids Space
, but in moving we have set up a playroom for the kids and it is in good shape, except that there are more items we need to unpack. I might snap a pic of what it currently looks like and post it this weekend. This week's project is THE KITCHEN!
And what a great week for this project because our kitchen currently looks like a tornado blew through it. We currently have boxes everywhere, cleaning supplies, and things that belong in other parts of the house in there. Happily, yesterday I did make some time to put away most of our dishes and organize somewhat, but it's still a mess!
My plan for this week is to:
Relocate things that DO NOT belong in the kitchen.
Put away all pots, pans, bowls, etc.
Organize the fridge.
Create a command center for keys, cell phones, etc.
You can see the after pics here on Monday or on
Twitter
& Intstagram (user name: knicole_79) this weekend!
What does your kitchen & pantry look like right now?
If you'd like, you can read more about
Project Simplify Week 2
on SimpleMom.net or view others' before & after pics, here!
Pin It